Exokare proposes to the project managers of the following lots:
Intrusion detection and alarm
Access control
Video protection
SSI coordination (see below)
Project of centralization of your alarms, video and access control in a " Regional Control Room ".

We work in a multidisciplinary engineering team, such as high and low voltage BET, climatic engineering BE, construction economists, architects, SSI coordinator, etc. We intervene from the diagnostic phase to the acceptance of the work.
Project planning in Gantt format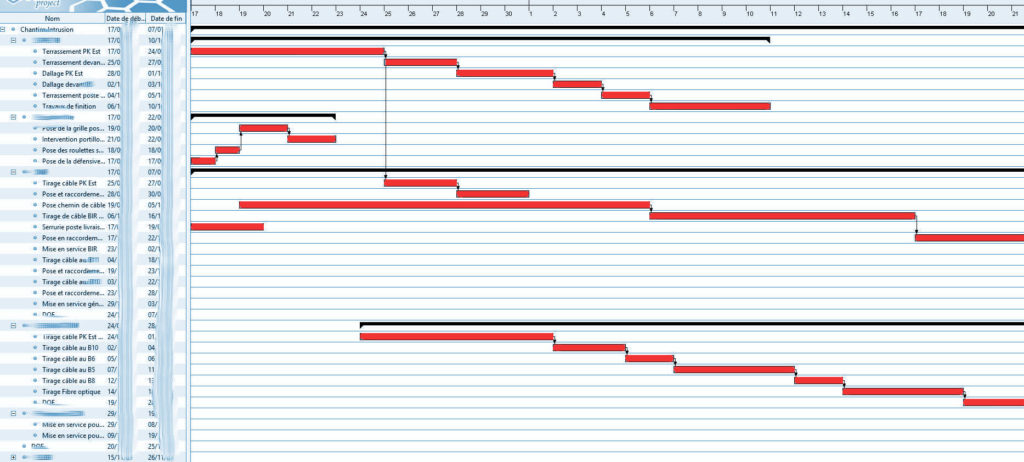 Our computer tools are varied and compatible with other service providers, such as Autocad, M-Project, QGis, etc.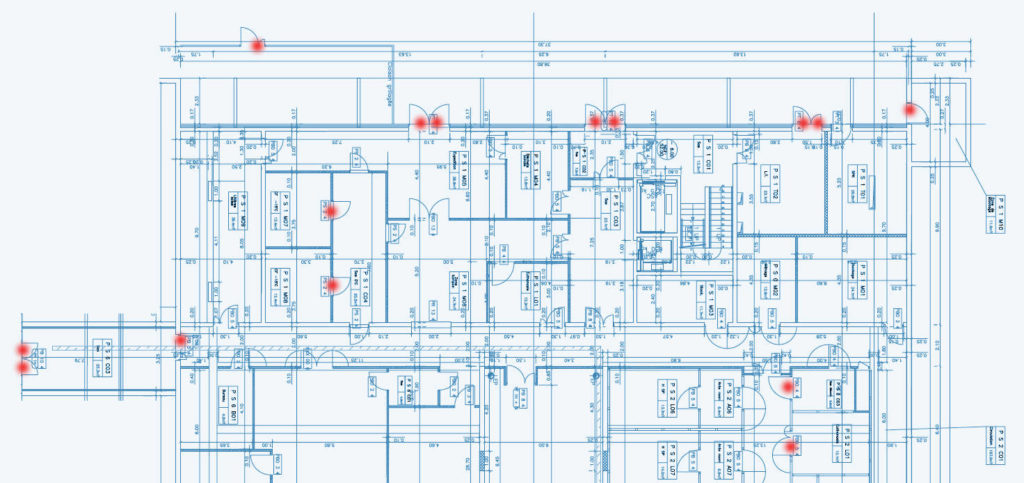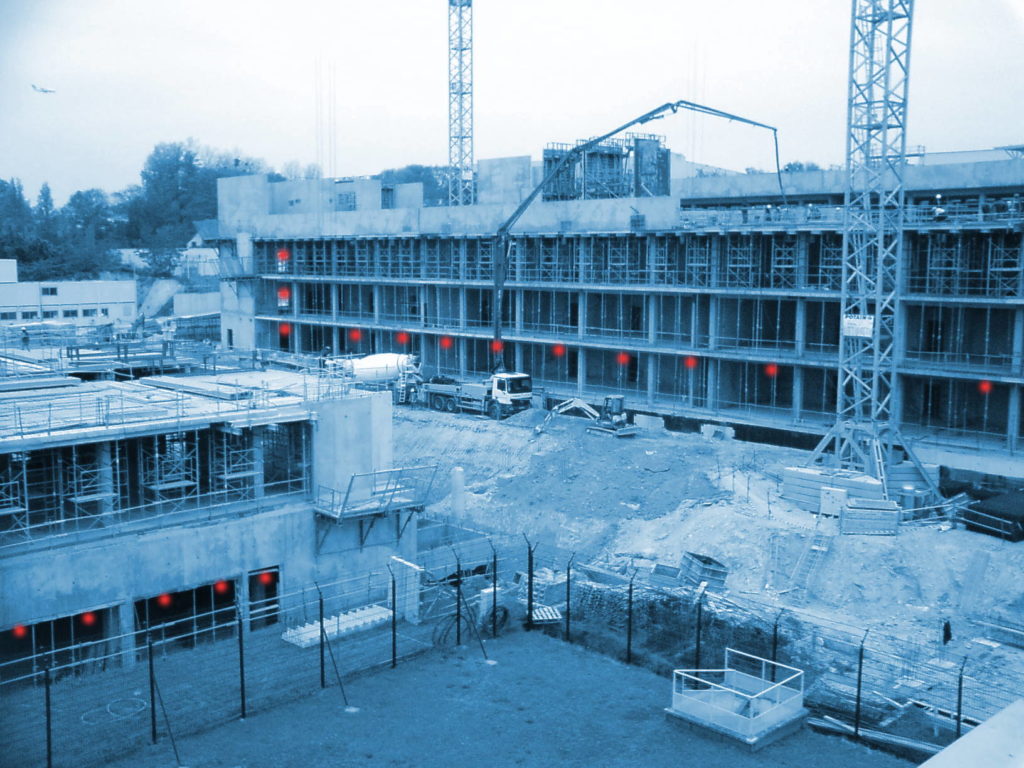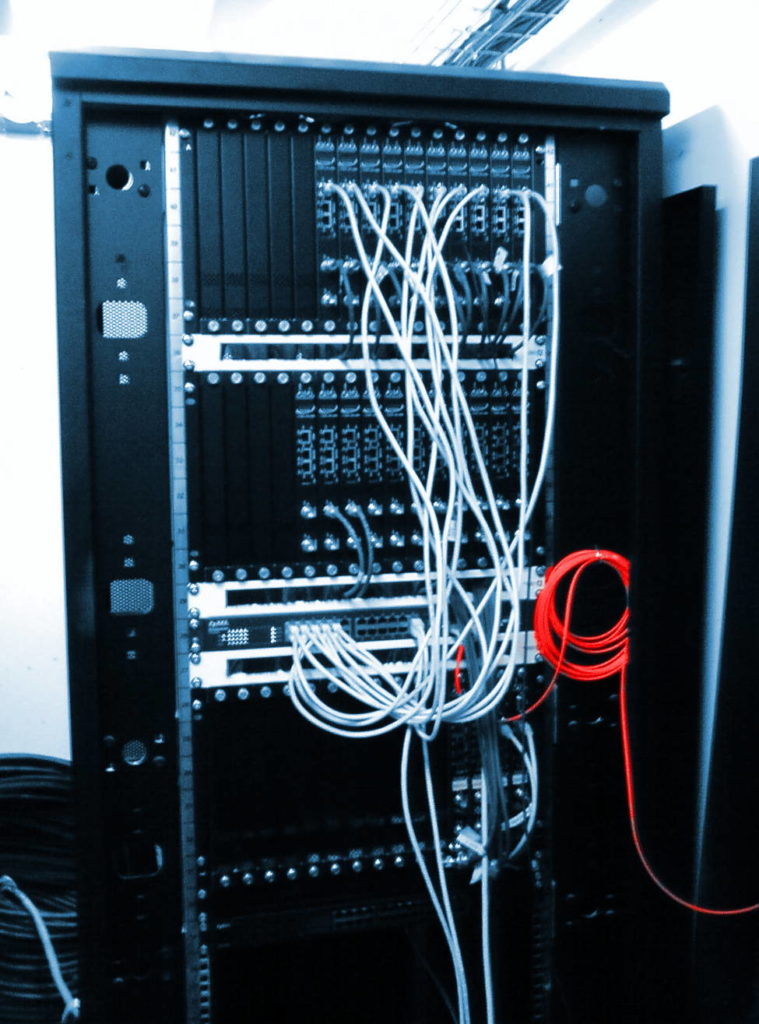 We bring here all our expertise in security and safety.